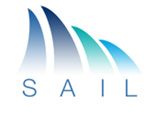 From 2012-01-01 to 2015-12-31
The aim of this project is to support teachers in adopting inquiry based science education (IBSE) at second level (students aged 12-18 years) across Europe. This would be achieved by utilizing existing resources and models for teacher education in IBSE both pre-service and in-service.
In addition to SAILS partners adopting IBSE resources within their curricula and implementing teacher education in their countries, the SAILS proposal aims to develop appropriate strategies and frameworks for the assessment of IBSE skills and competences and prepare teachers not only to be able to teach through IBSE, but also to be confident and competent in the assessment of their students learning. Through this unified approach of implementing all the necessary components for transforming classroom practice, i.e. teacher education, curriculum and assessment around IBSE pedagogy, a sustainable model for IBSE will be achieved. 
Website: http://www.sail-project.eu/